July 2019
| Mon | Tue | Wed | Thu | Fri | Sat | Sun |
| --- | --- | --- | --- | --- | --- | --- |
| 1 | 2 | 3 | 4 | 5 | 6 | 7 |
| 8 | 9 | 10 | 11 | 12 | 13 | 14 |
| 15 | 16 | 17 | 18 | 19 | 20 | 21 |
| 22 | 23 | 24 | 25 | 26 | 27 | 28 |
| 29 | 30 | 31 | | | | |
Calendar
VISIT OUR PEGASISTER WEBSITES
http://mlpforums.forumotion .com ---and--- www.chaosismagic.com

So I kind of volunteered to design a logo for a MLP message board, I'm not really sure what to do but I came up with this based loosely on the criteria the Admin asked for...
This was idea #2...
And #3...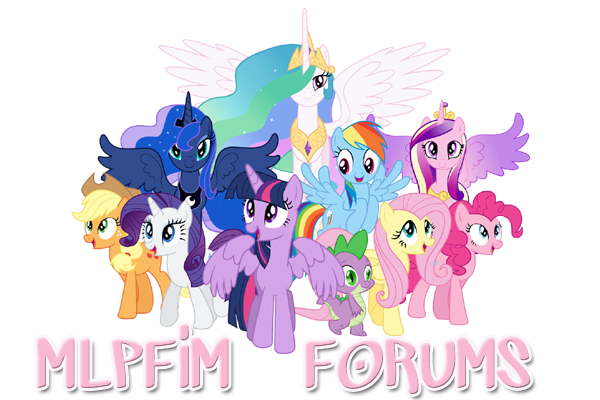 The perfectionist in me doesn't like any of them, and to be honest they're not really done yet anyway, just a crude layout so far, I'll add the bells and whistles to the one that eventually makes the cut. This is maddening.
I decided to go with this one...
It looks better on a darker background.
A couple of signatures I made for some friends...
And a couple of cutie marks...
Oh yeah almost forgot the new one I made...
A fun little montage of some of my favorite oddball characters...

---
Permissions in this forum:
You
cannot
reply to topics in this forum